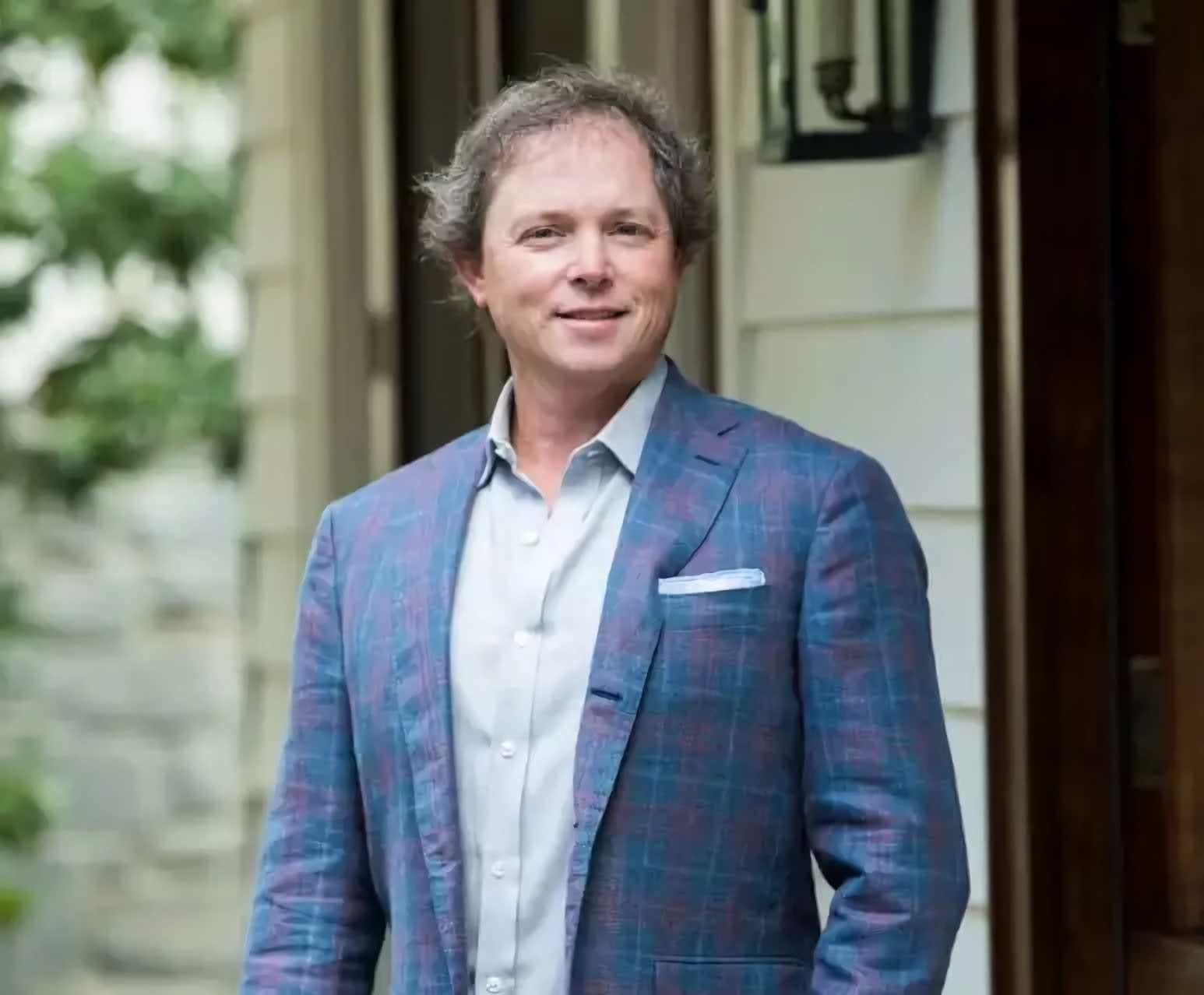 Only when I experienced learning outside of the classroom did I figure out that I could channel my disruptive personality into something that actually benefited me. That is when I started my first business at an all-boys boarding school in Virginia, Woodberry Forest, where I attended high school. I developed an early sense of independence by going away to school when I was barely a teenager and made lifelong friends that are still like brothers to me.


In my junior year, I started selling T-Shirts and hats with creative messaging to my fellow classmates. I found a local printer in a nearby town that could put images on these shirts and hats. I would receive regular packages from them, and then shove the goods into my backpack and run around to the dorms selling, selling, and further honing my sales skills. My top T-Shirt slogan was "We Don't Need Girls Here; We're Doing Fine with Yours." And my most famous and lucrative product was a baseball hat I created for one of the longest-running high school rivalries in the country, the Woodberry vs. Episcopal High School football game always dubbed "The Game". This was The Game's 100th year, and I created thousands of hats for the game and sold them to both Woodberry and Episcopal students, faculty, and alumni, capitalizing on both schools. I thought big and I killed it.


After just a few months of selling T-Shirts and hats, I had more cash than I knew what to do with. It was similar to the stockpile I had developed as a child when I started selling my toys to our neighbors. The school got wind of my business and made me put my cash in the school vault. The business eventually transitioned with me to college at the University of Georgia.


During my freshman year at UGA, I decided it was time to formalize the T-Shirt company beyond what I had done in high school. I knew I needed some further seed money. I was wracking my brain with where to turn. I thought I had seized upon a brilliant idea in approaching my father. I went to him and offered to sell him my car. "Well, son," he said, after a long drag on his Marlboro Light, "I already own that car."


I would have to look elsewhere. Not one to be deterred, I started with what I had, found a couple of partners, and grew from there. I called my little business the Yellow 5 T-shirt Company, based on the dye used often in the silkscreening process. Soon, using my natural salesmanship abilities, I had the University of Georgia's fraternity and sorority market cornered, selling T-shirts to them for all of their weekend parties. We printed T-Shirts on our used silkscreen machine for almost 18 hours per day. We kept growing until I eventually sold the company for a boatload of cash for a college student. That was when I knew I had made the hustle real.


Even though my senior year at UGA, Yellow 5 continued cranking out shirt after shirt. But I knew I wanted to do something bigger than selling T-Shirts. I had an innate interest in real estate, having grown up with a father who was both a broker and a developer. In my junior year, I decided to take my first real estate class at the University of Georgia's Terry College of Business. From the first moment, I was hooked. I remember it vividly because it was one of the first times in my entire life that I found myself in a hyper-focused zone, truly locked in. It was also one of the first times I didn't feel like I needed to cheat the system. I wanted to do all of my own work. It was at that moment in class, that I quickly decided to dive headfirst into the industry, using some of my newfound knowledge and enthusiasm to get a real estate license. Twenty-five years later, I am still as passionate as ever.


It was about that time that I started receiving positive reinforcement for my disruption. It was no longer a negative and punishable trait, as I was getting straight A's and was as engaged in my studies as never before. Looking back through my years of schooling, I think I always had a sense of productive disruption; it was just a matter of how to channel it in a positive way in a world that often has little tolerance for the untraditional.


Have you ever felt that way? Like you couldn't fully connect and find purpose until you really found something that mattered to you? That you loved? That seemed to be your passion. Productive disruption is a function of true engagement, knowing that you can not only give 100% but really want to. It is an act of effectiveness, of using your output in a positive way to impact those around you.